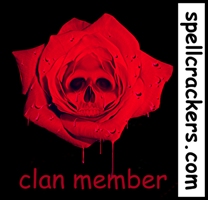 I hope Santa was very good to you, and that you're all having a wonderful holiday wherever you are and however you celebrate!
So, the first Clan Newsletter has been sent* out!
And it's got a special preview present: an extract of
The Bitter Seed of Magic
which comes out in the UK in February 2011. If you want to read the preview early, then come and
Join the Spellcrackers Clan here
and I'll send you your very own copy of the newsletter!
Wishing you health, happiness and the the best year ever for 2011!
*here's hoping my newsletter skillz are up to scratch *chews knuckles*